Menu

Thomann je se svymi 80 000 nabízenymi produkty a 10 miliony zákazník? ze 120 zemí světa největ?ím internetovym obchodníkem v oblasti hudebních nástroj? a zvukovych aparatur. Proto?e jsme sami muzikanti, absolutně chápeme i va?i vá?eň pro hudbu. Jako spole?nost pak máme jediny cíl: Za?ídit, abyste byli jako na?i zákazníci ??astní!

Máme celou ?adu stránek, na kterych p?ed i po koupi produktu naleznete informace, p?ípadně na?e kontaktní údaje a odkazy. Spojit se s námi m??ete také prost?ednictvím sociálních médií – jsme nap?íklad na Facebooku nebo na Twitteru.

Na?i servisní pracovníci jsou z vět?iny sami muzikanti – jsou to tedy prvot?ídní odborníci, kte?í na?im zákazník?m pom??ou jak s vyběrem nástroje, tak i s jeho údr?bou a p?ípadnymi opravami.

Díky na?im profesionálním oddělením a dílnám vám m??eme nabídnout profesionální poradenství a rychly servis i údr?bu. To se samoz?ejmě – jak jinak, ne? ku prospěchu zákazník? – odrá?í i v na?ich cenách.

Kromě obchodu samotného pro vás máme celou ?adu dal?ích věcí: fóra, aplikace, blogy a daleko více. V?e s p?idanou hodnotou, kterou si m??e ka?dy muzikant vyladit podle svého.
Nejnověj?í zprávy
Pokud chcete vědět, co je u Thomanna nového, jste tu správně! Produkty, recenze, videa, blogy a je?tě mnohem víc!
Aktuální trendy na thomann.de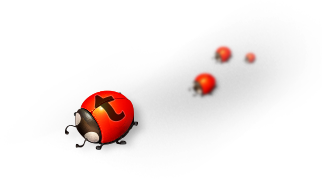 Vá? názor
Na?li jste nějakou chybu nebo byste nám chtěli něco k této stránce sdělit?
Tě?íme se na Va?i zpětnou vazbu a problémy pro Vás co nejrychleji vy?e?íme.
© 1996–2020 Thomann GmbH Thomann loves you, because you rock!